Bitcoin Will Always Be the True Bitcoin, Charlie Lee Told DeCenter
Make sure you join our Telegram channel @DeCenterOrg to receive the latest news, analyses, and prognoses about the cryptocurrency and blockchain markets!
We interviewed Charlie Lee—creator of Litecoin and by all means one of the most influential people in the cryptocurrency field.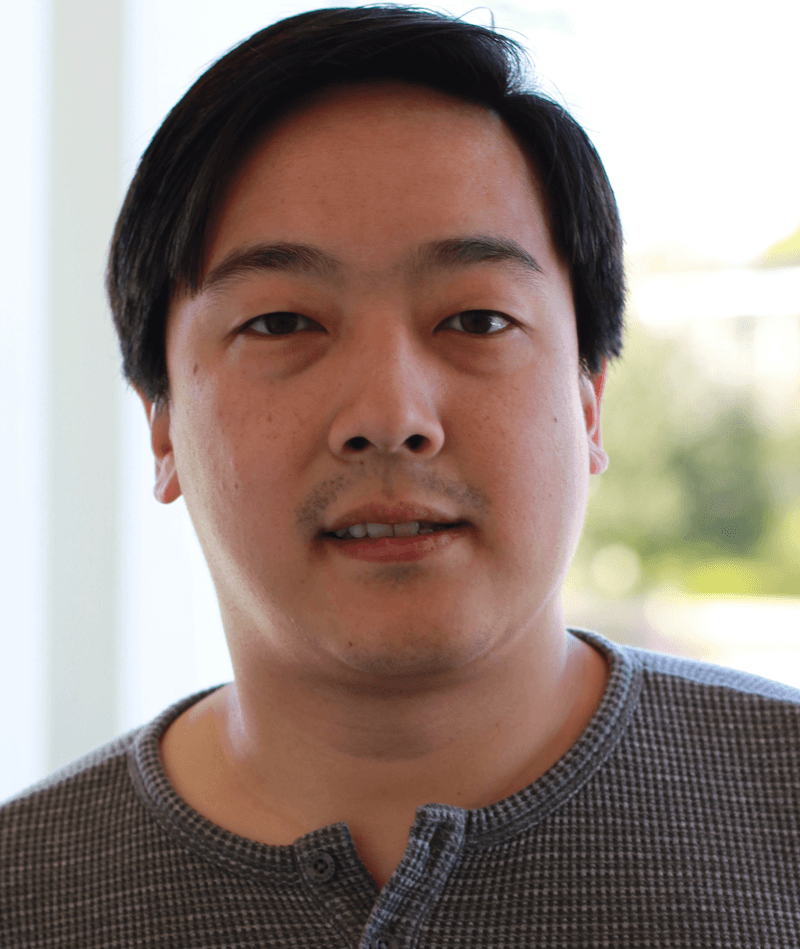 —Mr. Lee, we are so glad to welcome you here at DeCenter! The first question is—I guess you could see it coming—have you ever been to Russia? Are you aware of what is happening in our crypto space? By the way, our founder, Mr. Eugene Gordeev, invested 1 BTC in Litecoin as part of his #52BTC experiment, which has already increased his total portfolio value substantially.
Yes, I have been to Russia but only just briefly. I would love to visit Russia again in the future!
—The litecoin price has skyrocketed approximately 5,750% since the beginning of the last year. What do you think are the main reasons lying behind such astronomical increase?
Mainstream exposure. Like Bitcoin, a lot more people have started to hear about Litecoin and have started to buy LTC and use it. But with that comes a lot of speculation, and speculation is what has driven the recent price rise.
—Both Cboe and CME started to offer bitcoin futures product last December. As you mentioned in one of your tweets, it has been years since you have traded futures. Do you plan to start trading again now that bitcoin futures are available? What are some possible outcomes of introducing such financial contract for the cryptocurrency market as a whole?
Yes, I do plan to start trading futures again, but this time focused on Bitcoin futures. I think Bitcoin futures will bring about a lot more liquidity in BTC trading. This is the first step towards a Bitcoin ETF being approved.
—According to Cboe President Chris Concannon, the firm could launch more products, such as futures for Ether and Bitcoin Cash. If one of the world's largest exchange operators were to announce Litecoin futures, would you support the idea?
I would definitely support this idea. I think the more ways for people to gain exposure to Litecoin, the better.
—Was the cancellation of the Bitcoin SegWit2x hard fork a mistake? There has been a multitude of opinions across DeCenter chats…
No, I think it's good that SegWit2x was canceled. I was against SegWit2x. I think Bitcoin and Litecoin should only change if there's consensus. And there was nowhere near consensus with SegWit2x.
—ACINQ, Blockstream, and Lightning Labs announced that a release candidate for the Lightning Network 1.0 was ready along with a successful cross-implementation test on Bitcoin mainnet. Could you please share your thoughts on what impact this could have on the Bitcoin network in the long run?
Lightning Network will help Bitcoin and Litecoin scale. I'm very excited about this and looking forward to it being used by everyone very soon. Cross-chain atomic swaps will also make it very easy for people to interchangeably use Bitcoin and Litecoin.
—Since you released your famous article called "My Vision For SegWit And Lightning Networks On Litecoin And Bitcoin" in January last year, a multiple Bitcoin hard forks have occurred. As the "civil war" seems to be far from over, which one do you consider the "true" bitcoin and why?
Bitcoin will always be the true Bitcoin. Basically, because people are still referring to that as Bitcoin, it is Bitcoin. We will know if that changes. Bitcoin Cash is just another alternative blockchain, just like Litecoin.
—In June 2017, you quit Coinbase where you held the position of Director of Engineering. Back then, you said you were going to focus primarily on Litecoin. And look at those fabulous results you've achieved so far! Could you please share some of your plans for the Litecoin's ecosystem development?
I think the most important thing for Litecoin today is adoption. Adoption in terms of exchanges, merchants, and users. We need more exchanges to support LTC to improve liquidity. We need more merchant processors and merchants to support LTC so that people can spend LTC everywhere. And finally, we need more users to use LTC in their daily lives.
—Many crypto enthusiasts in DeCenter do believe in your project. They are also eager to know which currencies—or tokens—you could suggest investing in, apart from Litecoin.
Bitcoin and Litecoin are the two major currencies I really believe in.
—Recently, you provided reasoning for having sold and donated all your LTC. Is there anything else regarding your decision that you would like to elaborate on? To what charities did you decide to donate?
I haven't donated everything yet. I'm likely going to donate to places that will help push crypto-currency and blockchain forward. So far, I have donated to the Litecoin Foundation and the MIT Digital Currency Initiative.