Tension Is Mounting Between Craig S Wright and the Crypto Community
It doesn't matter whether you are an early adopter of Bitcoin or a complete newcomer to the business of cryptocurrencies; at least once in your crypto lifetime, the following question popped into your head: "Who is Satoshi Nakamoto?"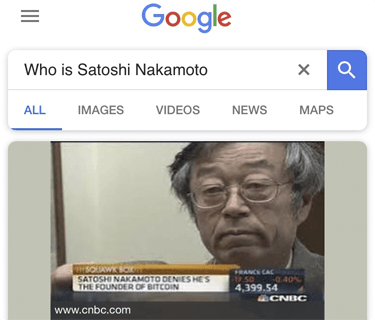 It's no use asking Google.
A Bit of History
While the true identity of Bitcoin's elusive creator remains a mystery, the crypto community members have made several assumptions as to who the real Satoshi Nakamoto could be. At this point, we will not provide the full list of candidates; the fact is, many have denied being the creator of the world's first cryptocurrency. Except for one individual . . .
The self-proclaimed Satoshi's name is Craig Steven Wright. Back in 2016, seven years since the Bitcoin inception, the Australian computer scientist and entrepreneur published a blog post (which is currently unavailable) containing some technical proof, aiming to identify himself as the cryptocurrency's inventor. Many people, however, called on Wright to provide further proofs, which he failed to do.
The Conflict
This year's Deconomy conference was marked by Ethereum founder Vitalik Buterin's question provoking a burst of applause in the hall: "Why is this fraud [Craig S Wright.—DeCenter] allowed to speak at this conference?"
Later, addressing a Rwandan audience, Wright boasted about having more money than the entire country he was invited to speak in:
But the most recent surge in the conflict was caused by the way Wright addressed Bitcoin Gold's founder Jack Liao at a conference in Taiwan. When translating a question for a Taiwanese audience, Liao got abruptly interrupted by Wright saying "English or I walk out." A few moments after the blow-up, he added: "Do you want my technology ever in this country?" It was Liao, however, who had the last word in the confrontation: "Goodbye, Faketoshi!" Accompanied by bodyguards and nChain's CEO, Wright gets escorted out as the curtain falls.
Below is the full video of Wright having a heated row with Liao:
Immediately, reaction came pouring out on Twitter. Among those criticizing Wright for his self-obsessed behavior were Litecoin's Charlie Lee as well as two other Magical Crypto Friends, Excellion and WhalePanda:
Charlie Lee even went as far as to refuse to attend or speak at any conference that will give Craig S Wright a platform:
The bottom line? Never make statements you cannot prove. And don't offend others, either.